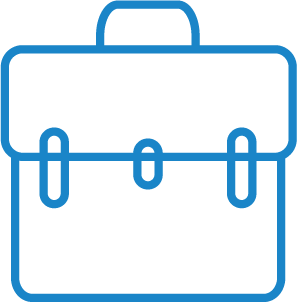 Business & Networking
Flexible Workspace vs Traditional Offices: Which to Choose?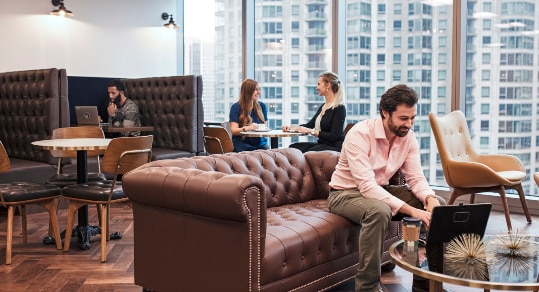 The last few years and even more so the last couple of months, many have seen a big shift in the way people think about the best environments for work, culture and productivity. Remote working was no longer an option, it became a necessity.
As companies ease back into the workplace, many are using this opportunity to reassess their workspaces. Some are developing hybrid models comprised of shared flexible workspace and private offices, while others are moving away from traditional office space and opting for flexible workspaces and more agile ways of working.
In this article, we look the pros and cons of a flexible workspace vs a traditional office space to help you decide which will work best for your needs.
What is a flexible workspace (flexspace)?
Flexspace is a shared workspace that offers membership to multiple companies and individuals.
The types of people and companies who use shared workspaces include startups, small or medium businesses, large national or international companies with small local presence, freelancers, digital nomads or anyone who happens to need a desk to work from on any given day. They may be made of people and companies who work out of the space every day, as well as people working there on a day to day basis. People from different businesses and industries work side by side. Whether it's private offices next to one another, or hot desks in the coworking areas.
Flexible workspaces spaces range from large, communal open space environments with individual or group seating arrangements (coworking desks, hot desks, booths) right through to a 1-person private office or larger office sectors for 30+ people.
They often have varied working areas as well as "hang-out" spaces designed to foster a community environment, and share resources such as internet, reception area and meeting rooms.
A good flexible workspace will offer a great environment and culture that is conducive to productivity, fosters creativity and inspiration, and encourages networking and collaboration.
What is a traditional office space?
A traditional office is a private office space dedicated to one business. It usually means one business leasing one to multiple floors, or a whole building. They can be setup exactly to your specifications to suit your business's needs. Sometimes this can be more of an open layout style similar to flexible workspaces, but often there is more of a focus on individual work with private offices or cubicles.
Everyone has their own dedicated desk, cubicle of office, and there are dedicated conference rooms for meetings.
Your business takes care of setting up the office and all office admin and management tasks, such as managing internet, utilities, office furniture and equipment.
A traditional office setup generally requires a lease of at least two years or often longer.
What are the pros of a flexible workspace vs a traditional office?
Flexibility
With no lease needed and the ability to be able to increase or reduce number of desks and/or private offices as needed, flexibility is one of the main benefits of shared workspaces.
Networking
Most industries will benefit from the countless networking opportunities that shared workspaces provide. Working alongside a varied collection of individuals, businesses, creatives and niches makes it easy to build your network, collaborate and find new clients.
Office management and admin is taken care of
One of the best things about shared workspaces is that all of the tedious and time-consuming tasks of running an office are taken care of for you, leaving you more time to focus on your work and business.
Culture and environment
Flexible workspaces promote the idea as work as fun and provide inspirational environments which help boost productivity and morale. The spaces are often modern, trendy and progressive and help to promote creativity.
Location
Many flexible workspaces are located in highly desirable buildings in the CBD, or creative/business hubs. These are areas that would traditionally be very difficult for individuals or small businesses to afford an office. A lot of flexible workspaces companies have locations in different cities and countries which you can use while travelling or to easily expand your business in to new areas.
Cost
Using a flexible workspace is often much cheaper than leasing a traditional office space, especially for individuals and smaller businesses as you're sharing the costs of the space with many more people than just those in your company.

What are the cons of a flexible workspace vs a traditional office?
There are some cons associated with working from a flexible workspaces, which often apply more to traditional industries and conservative companies.
Cost
Flexible workspaces is normally a cheaper option for smaller businesses, however it may not be as cost effective in the long-term for larger companies compared to hiring their own private office. If you are an individual freelancer or consultant, flexible workspaces is more expensive compared to alternatives like working from home or from a café.
Lack of control over your environment and branding
Working from a flexible workspace such as a coworking desk or hot desk, you don't have full control over how the workspace is setup and have to fit in with the existing layout.
Lack of privacy
Depending on the nature of your business, there may be some privacy or confidentiality concerns when sharing a workspace in coworking areas with other companies. The open nature of flexible workspaces means they may not be as suited to people or business who often have to hold private conversations or meetings.
Distractions
Though flexible workspaces offers great opportunities for networking and collaboration, there can also be more distractions. You can't control the environment and what other people are doing, which could become an issue when your team really needs to focus.
Scheduling clashes
Having to share meeting rooms with other businesses may lead to scheduling clashes and possible disruptions to your business.
What are the pros of a traditional office space vs a flexible workspaces?
Control of the workspace and environment
If you lease your own office space, you have complete control over how the workspace is setup and how rooms are utilized. You can also control how your brand is presented and don't have to share branding with any other company. Having full control over your environment also means you are more easily able to prevent distractions when your team needs to focus.
Privacy
Having your own dedicated office means you don't have to worry about privacy or other businesses overhearing or seeing confidential information about your business and clients. Having more private offices is also more suited to business that need to have regular confidential discussions, such as law firms.
Cost
Private offices can be cheaper than flexible workspaces for larger teams, as you can enjoy economies of scale that aren't available for smaller businesses. You may also be able to negotiate for a lower rate when signing a longer-term lease.
Better for individual work
While traditional offices don't have the same networking and collaboration advantages of flexible workspaces, they can be better suited to businesses that involve more individual work.

What are the cons of a traditional office space vs a flexible workspaces?
Less networking collaboration opportunities
With just your team occupying the space, there won't be the same opportunities for connecting with people with different skills and backgrounds or for collaborations.
Office management tasks
You will need to spend more time on office admin and management, which can take time and focus away from your business.
Less flexibility
You need to commit to a long-term lease with a traditional office, and there is much less flexibility to add or reduce space if your team size fluctuates. For growing businesses or startups it can be very hard to commit to a space long-term. Long-term commitment/less flexibility – usually need to commit to long term leases. Harder to manage changes in size of team.
Ongoing upkeep and maintenance
Maintaining office equipment like printers and coffee machines can be time consuming and costly. You will also have to manage and pay for cleaning costs, internet, electricity and any upkeep required for the office.
Is a flexible workspaces or traditional office better for you?
When choosing between a flexible workspaces vs a traditional office, the best option for you will depend on factors like your industry, the size of your team, your budget and the type of work you do.
Look at the various pros and cons of both flexible workspaces and traditional office spaces and consider what is most important to your business.
Flexible workspaces are often best suited to businesses who need more cash flow in the short-term as it affords them less overheads and more working capital. It also suits businesses who need access to admin and support team on an adhoc basis. If you value networking and collaboration, crave greater flexibility and would like to provide an inspiring environment to encourage creativity, a flexible workspaces may be perfect for your business.
Traditional office spaces are usually better suited to larger businesses who have more employees and can sustain capital expenses over a number of years.
There is no right or wrong choice. The important thing to consider is which option is best for your business and the current stage of growth that it's in.