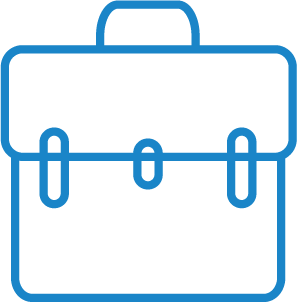 Business & Networking
What Is A Virtual Receptionist & How It Can Help Your Business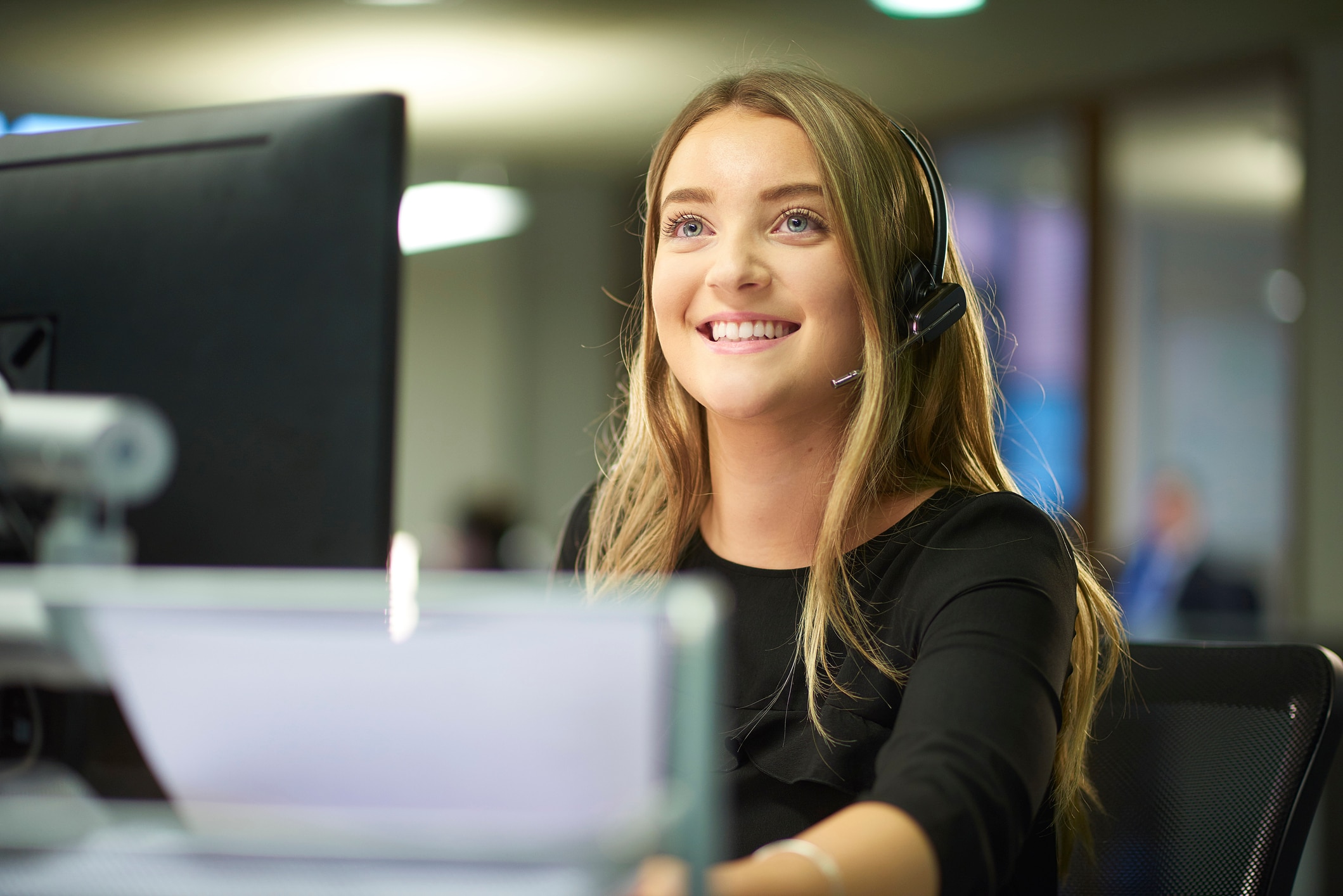 A business' first line of communication dictates how likely an inquiry will translate into a sale and how positive their experience with you will be. The services of a virtual receptionist are becoming highly sought, with businesses of all sizes being able to leverage from how efficient and cost effective their offerings are.
In particular, virtual receptionists are a great solution for entrepreneurs and small businesses which are looking to expand their team without having the equivalent resources of a larger firm. Find out what virtual support is and how they may be the perfect solution to handle your business' front line of communications.
What Is A Virtual Receptionist?
A virtual receptionist is a trained professional which answers your business calls under your company's name in a uniform manner. A virtual receptionist is someone who is located outside of your business, but through call routing technology they handle your business communications.
While it may seem that hiring someone whose tasks are bound to only answering calls isn't necessary, it's important to understand how essential effective communication is for customer service and brand reputation.
Tasks A Virtual Receptionist Can Do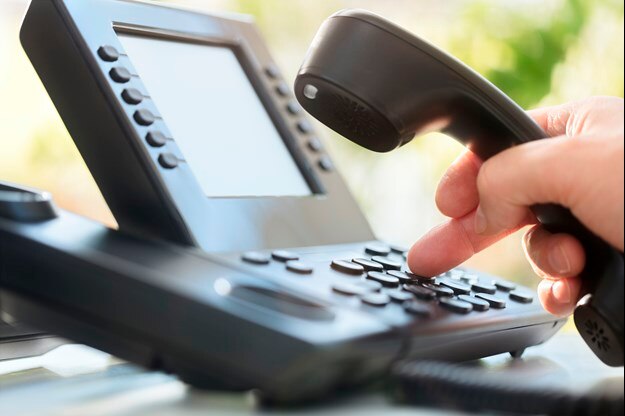 Now that we have covered what is a virtual receptionist, let's have a look at the tasks a virtual receptionist can tackle.
Take calls
For businesses which are very busy and don't have the time or resources to constantly attend their phone, a virtual receptionist can handle this task for them. Naturally, the quality of service and offerings depend on the virtual receptionist provider you select, however here are a few standards to expect.
A Servcorp virtual receptionist ensures to answer all calls within three rings. As a business, ensuring your calls are answered in a timely manner creates a smooth and time efficient journey for your consumer – this is paramount considering the number of competitors a consumer can select from.
A virtual receptionist will answer all calls under your business's name, or however you instruct them to. This is a great way to portray your business as an established entity and also maintains a uniform standard for service to all existing and potential customers.
Depending on the technology of the provider, businesses which generally receive a high volume of calls will benefit from a virtual receptionist. For example, a Servcorp virtual receptionist can answer up to six incoming calls which creates a sense of security because all calls will be answered and no potential sale opportunities will be missed. These virtual receptionists are also multi-lingual and businesses which appeal to particular target markets can utilise these capabilities for great communication.
Divert Calls
Businesses have team members which manager particular tasks and therefore certain calls should reach need to be redirected to individual team members. A Servcorp virtual receptionist has the technology to divert calls with up to nine numbers that a business provides.
This technology creates a seamless process between connecting the inquiry to the right person.
Take & Relay Messages
Often time's businesses will be too busy to attend their phone and miss a call. Missing a call creates a poor impression of a business and reduces the likelihood of a customer reaching out again, but a virtual receptionist can solve this problem.
If you are too busy, a virtual receptionist will advise the caller about this and take any message they have. Afterwards, this message will be relayed to the business owner through their preferred form of communication including call, text or email.
Through this added benefit of using a virtual receptionist, businesses are able to maximise their time, not be concerned with missing sales and maintain a high standard of customer service.
Schedule Appointments
Virtual receptionists can also free up your time by scheduling appointments based on your needs. This is another example of how a virtual receptionist can free your hands from mundane tasks and let you focus on running your business.
Benefits Of Having A Virtual Receptionist
The tasks a virtual receptionist can handle are a benefit in itself, however the list of advantages don't end there.
Cost Advantages
The average salary of a receptionist ranges from $50,000 - $60,000 in Australia. Considering that 98% of businesses are comprised of SMEs, this additional cost is usually a barrier for businesses which need this resource.
Whereas a Servcorp virtual receptionist can handle your communications and more from $111 per month, which can save businesses up to $58,868. A virtual receptionist also saves on several other overlooked costs.
For example, businesses don't need to undergo the process of hiring someone to fulfil the role. Posting a job advertisement, waiting for applications, interviews and selecting someone, can take at least one month – this is time your business can spend on more important tasks.
Hiring a normal receptionist means your business needs to invest time in training, along with the cost associated with sick employees, annual leave and the possibility of staff quitting, which requires your business to repeat the hiring process.
Now that hiring has become difficult, a much simpler solution is by outsourcing this task to a virtual receptionist. For businesses seeking additional virtual services, it may be beneficial to find out what is a virtual office.
Avoid Answering Machines
Majority of people don't like dealing with answering machines.
Not only does it make customers impatient but it makes the call unpleasant. People will always prefer communicating with another human and answering machines have limited responding capabilities.
Conversations with a human are also likely to solve queries faster and shows consumers they are valued.
Improved Productivity
Now that your business has a virtual receptionist to stop constant phone interruptions, prioritise which messages to relay and handle calls in a uniform manner, you can focus on productive tasks.
For example, if your business on average spends up to two hours per day on the phone, that equates to two hours of not working on essential tasks which will generate revenue. A virtual receptionist is just one of many ways to boost your productivity.
Impress Your Clients
When a receptionist answers a call in a professional and uniform manner, your business emits the visual of being established. Small businesses can stand out from their competition by having resources that others will likely not have and improve their customer communications through a virtual receptionist.
Do I need A Virtual Receptionist?
Improving your business communications is as important as developing any other crucial function of your business. Without professional and uniform communication, a business isn't able to maintain a positive brand image.
If your business doesn't have a receptionist and your communications are lacklustre, then a virtual receptionist will be an ideal solution. There are many virtual receptionist providers but it's important to choose the right one to ensure your business receives the best value and quality.
Servcorp's virtual receptionists answer all calls within three rings, can handle up to six incoming calls, accommodate for up to nine customisable diversions and have voicemail to email capabilities.
Check if your provider can match the same standards before selecting one.