The Virtual Office Package
The Virtual Office Package gives you the benefits of all of our Virtual Office products at a cost-effective rate. Grow your business with a prestigious CBD business address, a local telephone number and receptionist, and access to professional meeting room facilities - along with all the Servcorp service and infrastructure advantages.
Get the most value with our most popular package
The Virtual Office Package includes all our Virtual Office products:
Address Package: Your address matters! Show your business is serious with a prestigious corporate address for your business cards and marketing materials, in any one of our 150 worldwide locations
Communications Package: Never miss a call, with a local business telephone number instantly available, and answered by a dedicated receptionist
Membership Package: Access to stunning boardrooms and meeting rooms at special rates - for as little as 10 minutes or the entire day
Professional support - fully trained, professional and permanent staff: no call centres!
All with Servcorp's flexible month by month contracts and no security deposit for credit card payment
The overall price is lower than buying them separately and you also get extra value:
Use of a private office outside of your city for 3 days each month
3 hours coworking space access per day
Secure high-speed Wi-Fi in coworking spaces and private offices

†

Access to video-conferencing and online meeting hosting*

†
* Available in most locations
† Available on a pay-as-you-go basis when you need it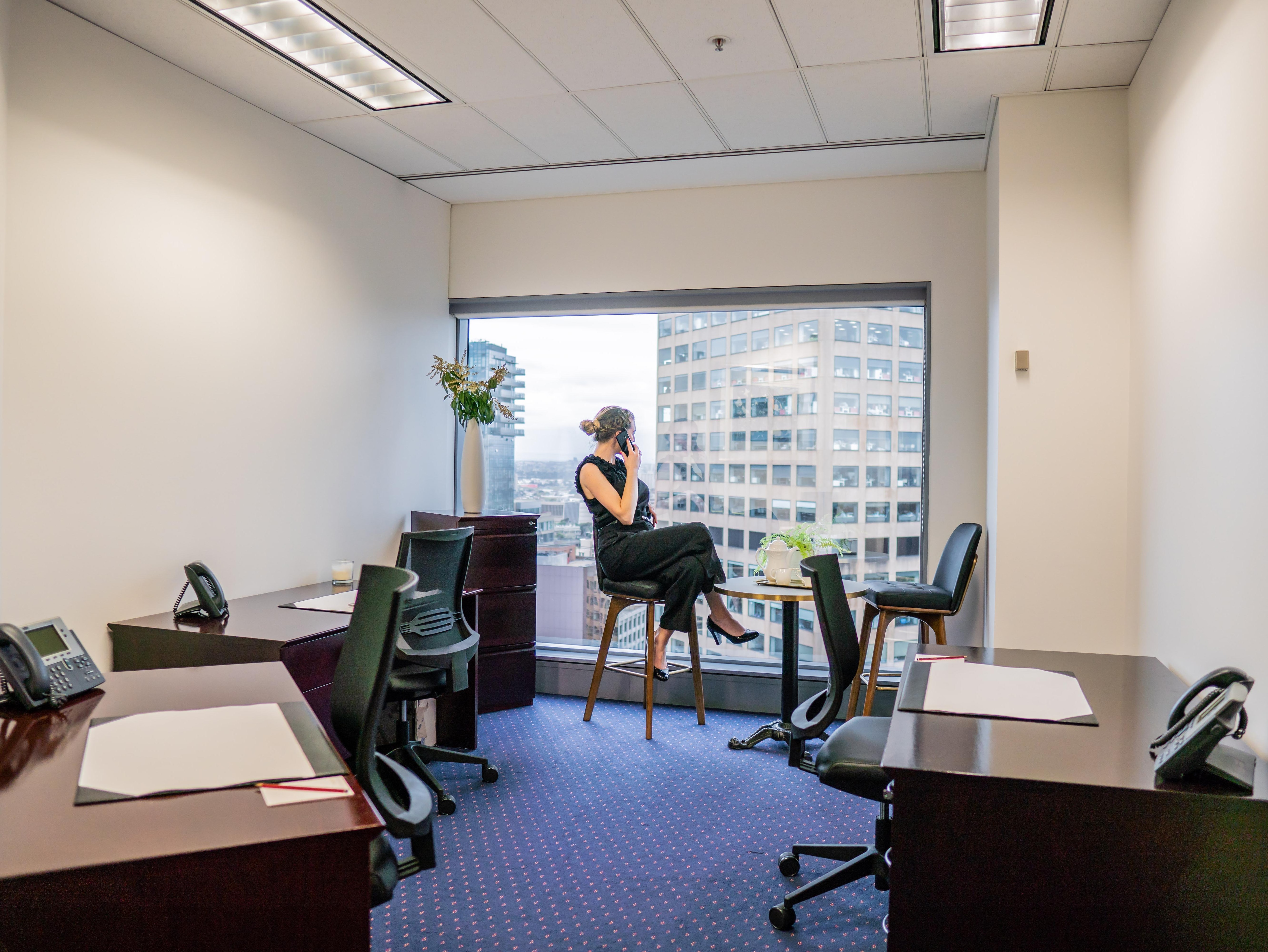 Pour être sûr il faut visiter et tester!

Ne vous faites pas avoir! 
Assurez-vous de protéger votre entreprise en demandant de confirmer ces informations.
Demandez à être connecté à internet - combien de temps cela prend-il?
Demandez s'il s'agit d'un fournisseur internet de niveau 1?
Demandez de pouvoir vérifier les vitesses de téléchargement.
Demandez si le réseau Wifi est sécurisé et comment ?
Demandez si l'assistance informatique est interne et où elle se trouve - est elle gérée par un tiers ?
Demandez à avoir un numéro de téléphone attribué afin d'essayer le service avant de l'acheter.
Demandez quels sont les tarifs téléphoniques appliqués ?
Demandez à rencontrer votre réceptionniste. Elle représentera le premier point de contact de votre entreprise.
Demandez comment se passerait le transfert de votre bureau et de votre ligne téléphonique en cas de sinistre.
Demandez si votre numéro de téléphone peut être utilisé dans d'autres pays et ne pas être facturé des frais de roaming?
Demandez quel type de pare-feu peut être configuré pour protéger votre serveur?
Demandez à voir le code de transparence du fournisseur.
Demandez si les appelants peuvent composer « *1 » sur la messagerie vocale pour joindre votre portable?

Package Prices
Starting from
250€ / Month
Virtual Office Package